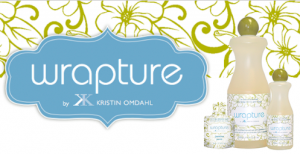 This fall we welcome back Catherine from Distinctive Sewing Supplies. Catherine has an exhibitor secret to share with you as she has new products coming to Creativ Festival.
Catherine reveals her secret…
"As official supplier of Eucalan Delicate Wash, Distinctive Sewing Supplies is pleased to announce a new line of products for the traveller—On the Go Care. Compact and convenient, these product take care of life's little laundry emergencies and travel needs. Keep these handy items in your car, laptop bag, purse or at the office. You will easily look neat and professional, ready for anything that comes your way."
You can expect to find at Distinctive Sewing Supplies' Booth:
Eucalan Lint Remover Sheets
Ultra convenient, lint removers. Perfect for your purse, car, or office. Simply peel off the back and then pat it on your garment to remove unwanted lint, dandruff, or hair. 20 sheets per packet.
Eucalan Wipes
Eucalan saturated towelettes, individually packaged for your On The Go emergencies. Simply blot or rub the wipe on the affected spot as soon as possible for stain treating and garment freshening.
Eucalan's Getaway Gang
Eucalan's Getaway Gang is a travel essential for garment care. The kit includes no-rinse delicate wash for hand laundering, lint removers and stain treating towlettes. The clear zip bag made of durable eco-lite vinyl is packed with items to keep your garments in great shape while you're away from home. Just toss it into your luggage while you're packing.
Eucalan Delicate Wash New Scent: Wrapture by Kristen Omdahl
Eucalan's latest addition is Wrapture, by designer and television personality, Kristin Omdahl, is infused with the beneficial essential oil of Night Bloom Jasmine. Jasmine oil is a natural antiseptic making it perfectly suited for your most delicate fibres. Like all Eucalan scents, Wrapture contains a touch of lanolin to naturally condition fibres and keep static to a minimum. Wrapture will be available at the Distinctive Sewing Supplies Booth #830. Wrap your delicates and fashion garments in the romantic and intoxicating scent of Jasmine.
Find Distinctive Sewing Supplies on the show floor at booth# 830.