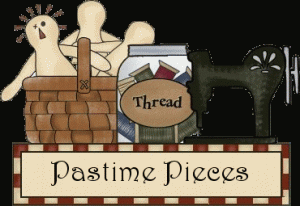 Introducing Pastime Pieces from Blehheim Ontario Canada. Owner, Marlene Wymenga, has a shop that is out of her home. Her website also has a shopping cart so you can buy some of her products through her online store and have it shipped directly to you.
Marlene offers an assortment of products which includes patterns, books, and notions. She has recently added space in her home to facilitate classes to teach others on how to quilt.
Marlene also hosts a terrific blog. You will fall in love with the research and time she has dedicated into designing and maintaining it.
Pastime Pieces will be at Creativ Festival this spring. Marlene will be bringing quilting supplies, tempting fabrics and notions. Find her in booth# 273.