Want to start your own embroidery business, learn quick & easy machine applique, sew with 12 wt & metallic threads or fuse fabrics? We've got the scoop!

Cathy Schnarr is a sewing expert and educator with Brother International Corporation (Canada) Ltd.  and is here to share some machine embroidery highlights!
 Quick & Easy Machine Appliqué
Discover how easy it can be to do a quilt block using the Brother ScanNcut together with the Dream Machine XV8500D! The ScanNcut can add easy custom appliqué to your quilting projects by converting drawings into appliqué in 3 easy steps! Then take this appliqué and put it on the Dream Machine which will scan the shape that you just cut and stitch automatically around it. Complete your block with automatic stippling around the appliqué! No computer or embroidery software required… it can't be easier than this! The ScanNcut is also perfect for cutting other mediums such as paper and vinyl for all your creative projects!
Room 104 – Fri 1:30 / Sat 3:30
 Start Your Own Embroidery Business
Considering buying an embroidery machine and starting your own business? Congratulations! You've taken the first step in controlling your destiny. Working for yourself can be rewarding, both personally and financially. The only questions are… what steps should I take and how do I begin? Or, perhaps you just want to expand your machine embroidery capabilities. Explore the many benefits of a Brother multi-needle machine and see how all the optional accessories allow you to expand your abilities. It's the perfect embroidery solution for business and hobby.
Room 104 – Fri 5:30 / Sat 10:30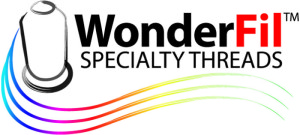 Marjorie Tyess has worn many hats during her years in the sewing industry, from machine brand educator to working in a multi-dealer sewing machine store. She has owned a tailoring business and currently teaches specialty thread classes in the US and Canada with Wonderfil Specialty Threads. Always full of tips, tricks and humour, Marj loves to share her wealth of sewing and serger machine knowledge wherever she goes. Sponsored by:
Sew Easy with Wonderfil 12wt. Thread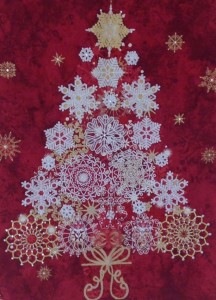 Learn the do's and don'ts on how to stitch successfully with 12wt cotton. Understand what needles and stabilizer to use in various applications. And, there will be many stitched samples to inspire you!
Room 102 – Fri 9:30 / Sat 10:30
Metallic Threads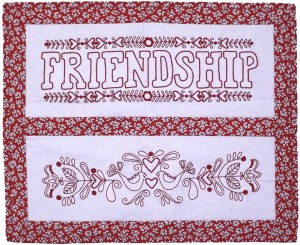 Does stitching with metallic threads frighten you a bit? It won't, after taking this informative lecture/demo. You will learn the ins and outs on how to use this awesome thread. See lots of stitched samples for inspiration.
Room 102 – Fri 2:30 / Room 101 – Sat 1:30
Fusing Fabrics with Marathon Threads! (hands-on 25)
Join the Marathon team to learn how easy it is to fuse your favourite fabrics together with beautiful results. Once you discover how to add delightful interest to your quilting projects with minimal effort…  the sky is the limit!
Room 103 – Fri 11:30 / Sat 11:30 

Show Information
Creativ Festival, International Centre, Entrance 1, 6900 Airport Rd, Mississauga, ON Canada L4V 1E8
Free parking! Friday, April 24 – 10am to 7pm & Saturday, April 25 – 10am to 6pm. Get in early at 9am with advance tickets and e-tickets

.

All sessions are free with admission and no pre-registration required! Buy advance tickets now.