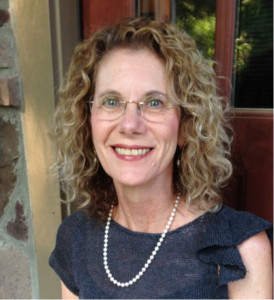 Susan Thompson is an accomplished knitter who believes finishing techniques are as important as the knitting to achieve beautiful results. Susan contributed 6 patterns to 'The Complete Idiot's Guide of Knitting', developed knitting tutorials and helped The BagSmith to develop and bring to market 'Block n Roll', the flexible blocking mat.
Blocking & Finishing Knits – Beginner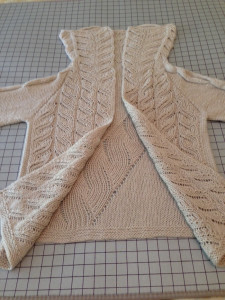 Learn the techniques involved in giving your knitted pieces their TA-DA moment to turn them into treasured heirlooms. Susan demonstrates how to steam and wet block and use blocking wires. Learn how to wash your knitted garments to save dry cleaning money and the environment! Then it's time to explore the many different methods for assembling and finishing your knitted pieces. We'll give some of them a try to help you develop a strategy for finishing before you begin your next project. Bring: 6 small knit swatches & appropriate needles. Details provided with registration.
3 Hour Workshop
Entrelac Knitting – Intermediate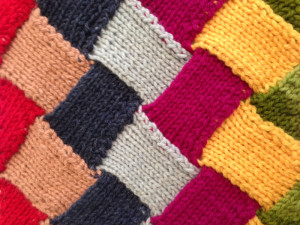 Entrelac is a modular knitting technique that creates a unique woven or basket weave effect. As in modular knitting, small groups of stitches are worked individually. Entrelac is unique in that the knitting is done in one piece on the needle. The effect becomes dramatic when using yarns with long floats of color or many different yarns… and it's a great way to use up your stash! You'll knit an entrelac sample piece and gain inspiration for future projects. Bring: 6mm needle.
3 Hour Workshop
Presented by: The Bagsmith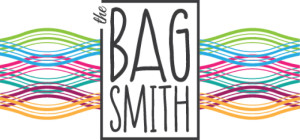 Enjoy this Conference Class sneak peek!
Check out our website www.csnf.com for the class days & times and to register. Class fees are $20 per hour (advance purchase) with kit fees extra.
Creativ Festival is returning to the Metro Toronto Convention Centre but MOVING to the NORTH BUILDING (255 Front St. W.) on new days & times! Thursday, Friday & Saturday, October 15, 16 & 17, 2015 with 5 days of Conference Classes starting Tuesday, October 13th