Get hooking with these talented members of the Toronto Hookups!
---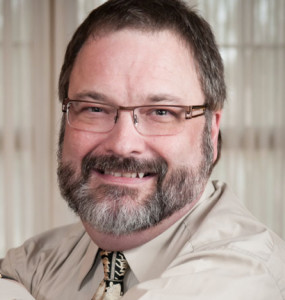 Kerry Johnson is a Craft Yarn Council of America certified instructor who has received numerous awards for his work. You'll find his designs published in A Needle Pulling Thread magazine.
Fundamentals of Aran Crochet – Intermediate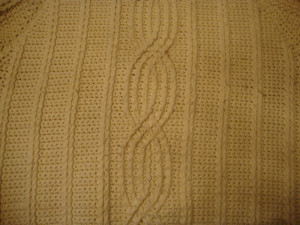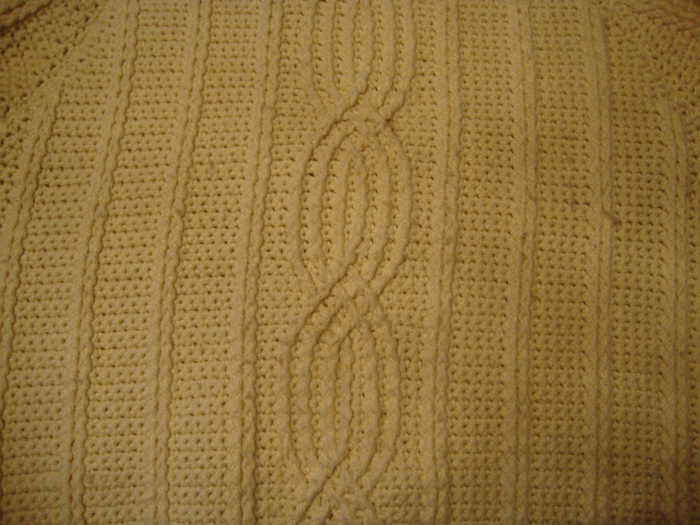 Do you like the look of an Aran knit, but want that look in crochet? Kerry Johnson provides you with some of the basics for creating beautiful Aran crochet stitches to create amazing afghans, sweaters, and much more! Pre-requisite: Knowledge of basic crochet stitches. Bring: 6mm hook.
3 Hour Workshop
 .
---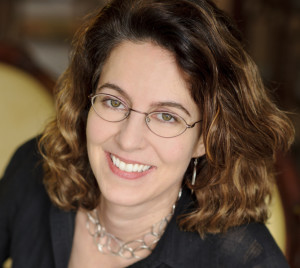 Sonja Hood has been crocheting since age 5. She has authored two crochet books, 'Painted Jute Rugs' and 'Elegant Beaded Bags'. Her designs have received awards from the Crochet Guild of America and have appeared in Crochet! Magazine and Donna Kooler's Encyclopedia of Crochet. www.etsy.com/shop/KnotYourselfOut
Reversible Image Crochet – Intermediate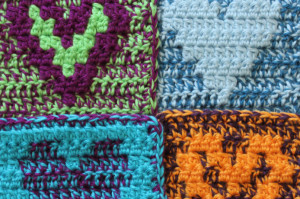 Check out this clever technique that utilizes two different stitches (in various front loop, back loop, single strand, and double strand combinations) to create complex, colourful and completely reversible images in crochet. Attention will also be given to understanding stitch and colour charts. Bring: 6mm hook.
3 Hour Workshop
 .
---
Becky Simmons has been crocheting since 1996 and it all began with a how-to crochet CD. Today you'll find Becky online as a pattern designer on Ravelry, Craftsy, and Etsy. She spends her spare time playing with her enormous yarn stash and searching for or inventing exciting new crochet techniques. www.FantasticMio.com
Continuous Join Crochet – Intermediate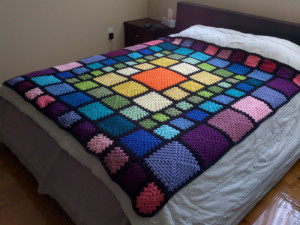 Join Becky to learn a new way to join traditional granny squares together while simultaneously adding an edging to each square. This cuts down significantly on the number of ends you need to weave in! Bring: three 3-round granny squares and two 5-round granny squares, an extra ball of the same kind of yarn but in a different colour and appropriate size hook.
3 Hour Workshop
 .
---
Erin Pepper is a Toronto Hookups member who is an accomplished needleworker, versatile in a variety of techniques but especially fond of crochet.
Irish Crochet Rose – Intermediate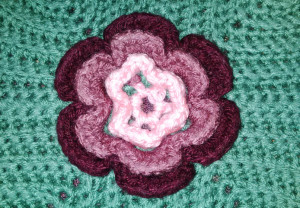 The Irish crochet rose is a versatile embellishment that can be used on a variety of projects. Learn how to crochet this popular motif as an additional embellishment or the basis for many other fashionable projects. Bring: 5.5 mm hooks.
3 Hour Workshop – Sat 1:00 to 4:00
Presented by: Toronto Hook-ups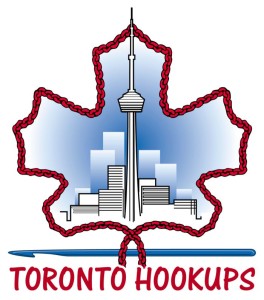 Enjoy this Conference Class sneak peek!
Check out our website www.csnf.com for the class days & times and to register. Class fees are $20 per hour (advance purchase) with kit fees extra.
Creativ Festival is returning to the Metro Toronto Convention Centre but MOVING to the NORTH BUILDING (255 Front St. W.) on new days & times! Thursday, Friday & Saturday, October 15, 16 & 17, 2015 with 5 days of Conference Classes starting Tuesday, October 13th