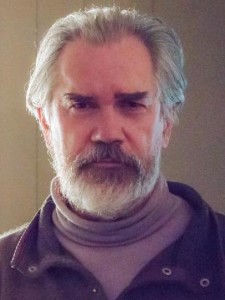 David Page Coffin is an author and former editor at Threads magazine with extremely popular instructional videos on YouTube.com, ThreadBanger.com, PatternReview.com and other sewing sites. He is an internationally sought-after teacher and frequent guest host on several online sewing forums He has hosted live chats on PatternReview.com and appeared on HGTV with Sandra Betzina.
Enjoy these sample-making workshops and seminars based on techniques presented in David's books!
Exploring the Most Versatile Trouser Pocket – All Levels
David explores all the surprising variations possible with the Jodhpur pant pocket as introduced in his book, 'Making Trousers for Men & Women'. Using extensive samples you'll take a detailed look at all the ways this versatile structure can be reshaped and repurposed for many types of pants and other garments, whether for men, women, or children. We'll discuss mitreing, binding, faux and real piping and other options to take your pocket-making skills beyond the ordinary! Kit $8 includes full-size patterns.
3 Hour Workshop
000c3 – Perfecting the 2-Part Shirt Collar – All Levels
David shares insider tips from his now-classic book, 'Shirtmaking: Developing Skills for Fine Sewing' and his brand-new book, 'The Shirtmaking Workbook'. Learn how to make, design and fully understand custom-quality, elegantly shaped, classic two-part (collar and stand) shirt collars. They are by far the most common today for dress, play and work. We'll discuss fabrics, interfacings and creating patterns from existing shirts, photos and your imagination, as we explore the simple rules that determine why these collars are shaped the way they are, and how to change them. Your shirts will never look home-made again. Kit $5 with full-size patterns included.
3 Hour Workshop
Exploring the Most Versatile Collar Ever
So, WHICH collar is the most versatile? It's used on virtually all tailored jackets and suit-coats for men or women… and also on most classic sport shirts, (think Hawaiian, bowling, rock-a-billy, Cuban…), outerwear (raincoats, hunting coats, denim jackets) and the list goes on! It's simply the one-piece collar without a stand and inserted with facings, in a lot of different ways. David unpacks all the simple yet amazingly adaptable features and options that make this enduring structure such a perennial favorite for designers, makers and wearers alike. Information-packed with sample garments, multimedia and a large collection of step-by-step samples. Receive a link to download 'free' patterns!
3 Hour Seminar
Hidden Secrets of the Sleeve Placket!
Think you know what a sleeve placket is? Did you know there are at least 4 different types? That all 4 types are as useful (and as often used) for neckline openings as for sleeves? That it's easy to morph these into pockets, cuffs, collars, elbow-patches and other shapes both useful and decorative? David reveals all using sample garments, multimedia and a large collection of step-by-step samples. Receive a link to download 'free' patterns!
1.5 Hour Seminar
Enjoy this Conference Class sneak peek!
Registration begins at the end of July when our updated website www.csnf.com is released with the class days & times. Class fees are $20 per hour (advance purchase) with kit fees extra.
Creativ Festival is returning to the Metro Toronto Convention Centre but MOVING to the NORTH BUILDING (255 Front St. W.) on new days & times! Thursday, Friday & Saturday, October 15, 16 & 17, 2015 with 5 days of Conference Classes starting Tuesday, October 13th