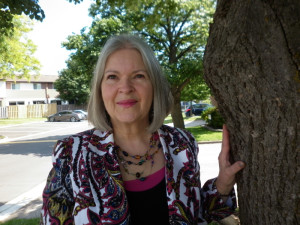 Judy Brown has a life-long passion for all needle arts and quilting had to come into the mix. Starting with miniatures in 2000 and finally graduating to 'big girl' quilts in 2004, her love of design lead to creating jackets and bags.
Retiring to Manitoulin Island where there is a very active quilting community has enriched her love of sewing to a new level. A love of simplifying techniques and creating unique projects for quilting keep her coming back for more.
Judy loves to quilt 'her way'. Adding her twist to create a unique article is the norm. New fabrics sit in her stash while she stares at them until the picture of something takes form. Could be a quilt or a quilted garment or bag. www.canadianquilter.com
Bargello Bag – All Levels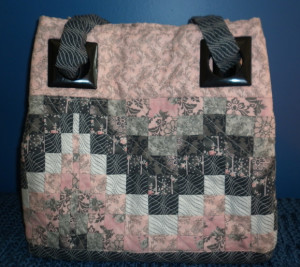 Bargello is a design which uses many hues or a family of related colours to produces intricate colour movement. Considered particularly challenging, Judy gives you just enough of the basic technique to make it easy and fun with this roomy bag loaded with pockets. The Bargello section on the outside is designed to give you a taste and let you decide if you love it enough to complete a whole quilt or just choose to do this one fabulous piece. Make it fun for a specific season, pretty for special outfit or classic with just a colour or two. Either way it will carry many items with style. Supply List & Kit $7
6 Hour Workshop
Presented by: Canadian Quilters Association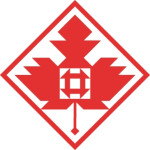 Enjoy this Conference Class sneak peek!
Check out our website www.csnf.com for the class days & times and to register. Class fees are $20 per hour (advance purchase) with kit fees extra.
Creativ Festival is returning to the Metro Toronto Convention Centre but MOVING to the NORTH BUILDING (255 Front St. W.) on new days & times! Thursday, Friday & Saturday, October 15, 16 & 17, 2015 with 5 days of Conference Classes starting Tuesday, October 13th