Having fun with sumptuous fibres.
Fibre Frolic!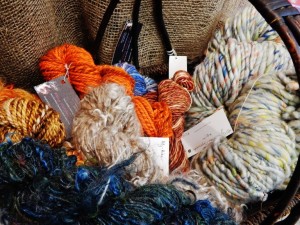 Nuevo Norte Alpacas and Dyeing for Colour are the Fibre Fanatics and they're on the rise with revolving demos on sock machine knitting, spinning, arm knitting and needle felting. Watch and learn, then give it a try! See booth for details.
Location: Fibre Fanatics – Booth #1205
www.NuevoNorteAlpacas.ca
Enjoy this Fall Creativ sneak peek!
Show floor events are free with admission. Special events are individually priced. Check out our updated website www.csnf.com for details, conference class information and to book tickets.
Creativ Festival is returning to the Metro Toronto Convention Centre but MOVING to the NORTH BUILDING (255 Front St. W.) on new days & times! Thursday, Friday & Saturday, October 15, 16 & 17, 2015 with 5 days of Conference Classes starting Tuesday, October 13th