Check out these exciting paper arts make 'n takes!
Leaves Falling Everywhere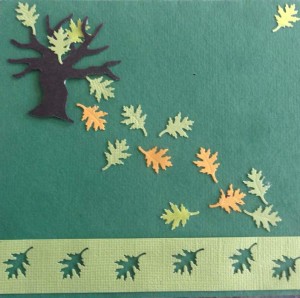 ~ Autumn is a season of change that's filled with dramatic colour! Come make a beautiful fall card and show everyone how much fun it is to add floating and falling leaves to your punch art projects.
Location: Art Tales Inc. – Booth #1139
www.ArtTales.com
Paper Passions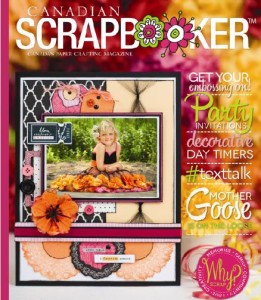 Come by our booth throughout the show to try our technique-rich make & takes created by mixed media artist, Karen Ellis.
Location: Canadian Scrapbooker Magazine – Booth #1422
www.CanadianScrapbooker.ca
Enjoy this Fall Creativ sneak peek!
Show floor events are free with admission. Special events are individually priced. Check out our updated website www.csnf.com for details, conference class information and to book tickets.
Creativ Festival is returning to the Metro Toronto Convention Centre but MOVING to the NORTH BUILDING (255 Front St. W.) on new days & times! Thursday, Friday & Saturday, October 15, 16 & 17, 2015 with 5 days of Conference Classes starting Tuesday, October 13th