Get down and crafty with these Show Floor Activities…
Crafters Wonderland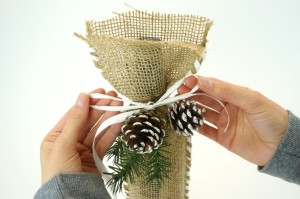 ~ Creativity is always in season at Michaels, but forefront for the holidays! Don't miss out on the fun and inspiration! The Michaels team is buzzing with DIY excitement and new products for holiday décor and gift giving inspiration! Join us for demos on Large Ribbon Bows or Burlap & Mesh Wreaths, plus make-it-take-its galore! Creative Filling of Clear Ornaments, Clothespins Star, Mason Jar Candle Holders, Creative Tags, Wine Glass ID, Christmas Countdown Charger Plate & Burlap Wine Bags. Projects subject to change.
Location: Michaels Canada – Booth #827  www.Michaels.com
Arm Knitting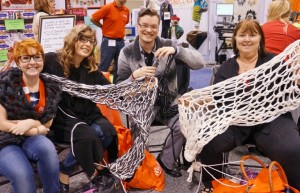 ~ Complete an arm knit scarf in just 45 minutes with Stephanie Leban as she takes the chill out of the air with daily sessions.
Location: Discovery Centre – 2 sessions each day
Events presented by:  Michaels  

Enjoy this Fall Creativ sneak peek!
Show floor events are free with admission. Special events are individually priced. Check out our updated website www.csnf.com for details, conference class information and to book tickets.
Creativ Festival is returning to the Metro Toronto Convention Centre but MOVING to the NORTH BUILDING (255 Front St. W.) on new days & times! Thursday, Friday & Saturday, October 15, 16 & 17, 2015 with 5 days of Conference Classes starting Tuesday, October 13th