Artisan blocks on display for your viewing pleasure.
18-Square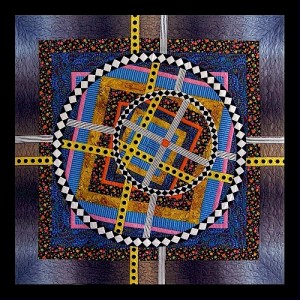 ~ Connections fibre artists share new techniques with each other, seeking to become better artists. They strive to raise awareness of the fibre arts in the mainstream art world and to show new work together at least once a year. For the first time this talented group is exhibiting at Creativ. 18-Square will feature at least one 18" fibre marvel from each talented member… a guarantee for artistic success!
Location: Connections Fibre Artists – Exhibit #005
www.ConnectionsFibreArtists.com
Enjoy this Fall Creativ sneak peek!
Show floor events are free with admission. Special events are individually priced. Check out our updated website www.csnf.com for details, conference class information and to book tickets.
Creativ Festival is returning to the Metro Toronto Convention Centre but MOVING to the NORTH BUILDING (255 Front St. W.) on new days & times! Thursday, Friday & Saturday, October 15, 16 & 17, 2015 with 5 days of Conference Classes starting Tuesday, October 13th