2016 free with admission activities
See more details on the Brochure
jewellery making

&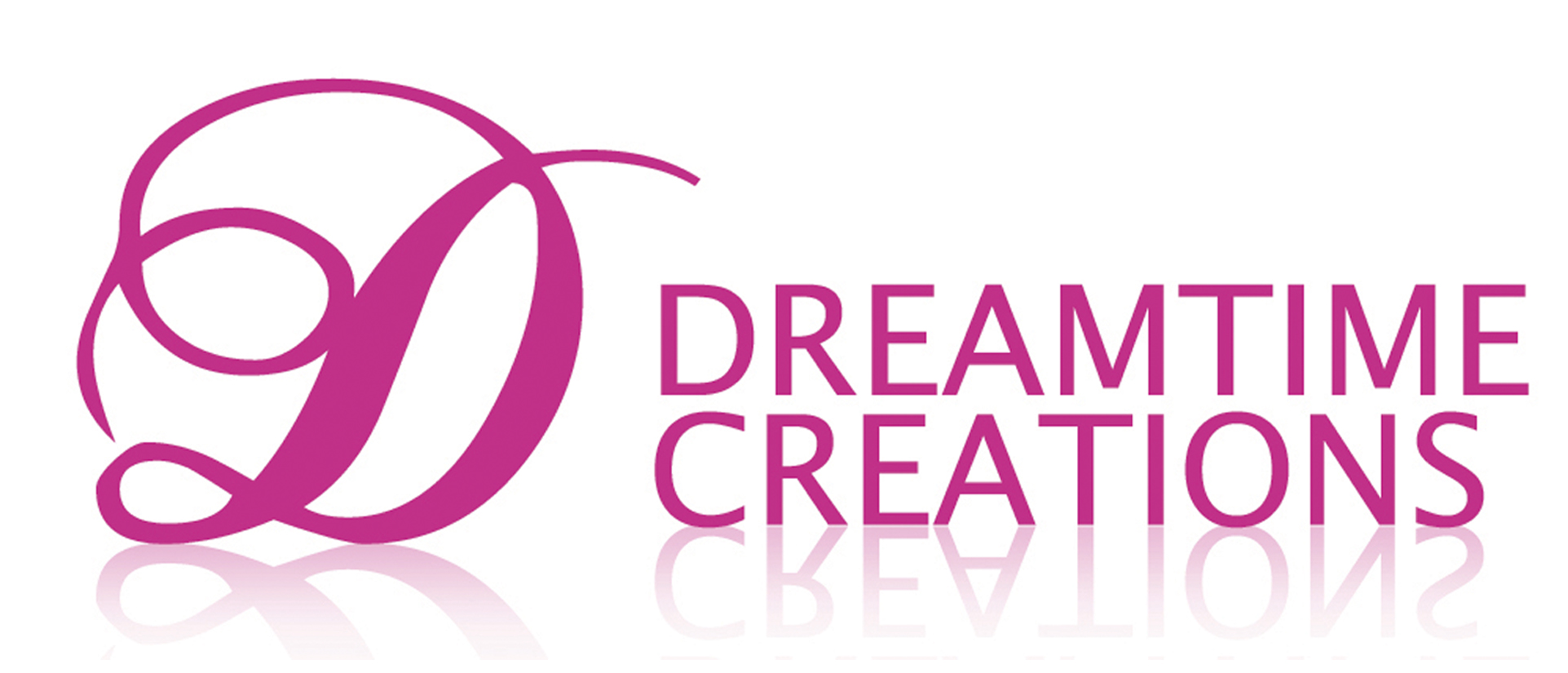 present…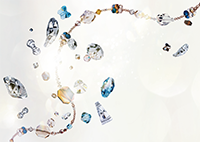 It's Crystal Clear!
Join the experts for tips on the latest in sparkling jewellery design. Alison Layton, Mirna Murcia and Maryanne Walczak have a crystal ball when it comes to creating fabulous jewellery. Join them as they share their expertise on beading, jewelry making and hotfix techniques… while Kim Pennacchia guides you through daily make 'n take projects to create stylish pieces.
Thurs: Make a cup chain bracelet with crystals from Swarovski You'll walk away with the knowledge to set crystals in cup chain along with some sparkling arm candy!
Fri: Create a shimmering pendant necklace with Swarovski crystals while learning simple gluing techniques.
Sat: Basic jewellery techniques make this simple, yet artistic pair of earrings with Swarovski crystals fun and easy!
Hourly, starting at 10:30 am daily and drop by for guest designer demo appearances. CYS Pavilion – Booth #500 www.Create-Your-Style.com
---

presents…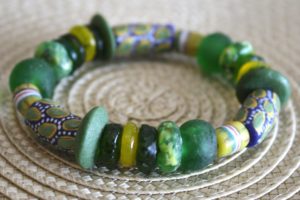 Recycled Glass Bead Bracelet (hands-on 25)
Design and create your own bracelet from beautiful, fair trade, recycled glass beads as Liz touches on basic design, technique and how these hand crafted beads are made. Kit $5
45 Minute Mini Workshop – Fri 12:30 . Sat 2:30 (Discovery Centre)
---

presents…
Jamie North, owner of Glitz 'n Kitz is an avid bead artist with designs published in many prominent beading magazines and other publications.  www.GlitznKitz.com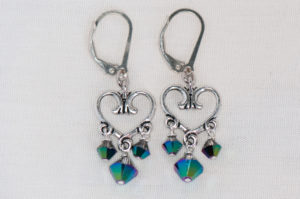 TierraCast & Swarovski® Earrings (25) All Levels
Add Swarovski® crystals to quality TierraCast components for a quick and cute pair of earrings.  A selection of crystal colors will be available to choose from.
45 Minute Mini Workshop Thurs 11:30 (Discovery Centre)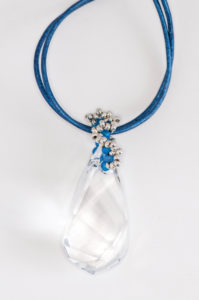 Ruffled Bail (25) All Levels
Swarovski® crystals are stunning on their own! Jamie uses 2 sizes of seed beads to stitch a quick 'ruffled' bail for a even more fabulous Swarovski® crystal pendant!
45 Minute Mini Workshop – Sat 10:30 (Discovery Centre)
---

presents designer demos…www.ACCBead.com
Caroline Andrews, Owner & Designer SunLine Metalz & Artzy Girls Night Out is joined by founder of the West Toronto Beading Guild, Jan Williams. Caroline looks forward to designing 'outside the box' at every opportunity and Jan enjoys exploring new ideas and techniques in design.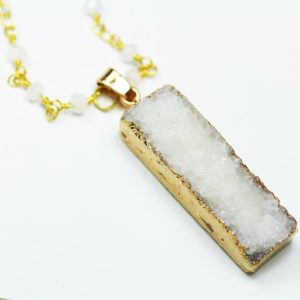 The Healing Power of Crystals & Gemstones
Observe the creation of a gemstone necklace using pre-designed components and learn about the ancient healing power of crystals and gemstones.  For centuries, people have believed that crystals contain a mystical form of energy, which you can reap the benefits from when worn close to the skin. Each stone is known for different properties and we will touch on just a few to peak your interest.
Thurs 12pm & 2pm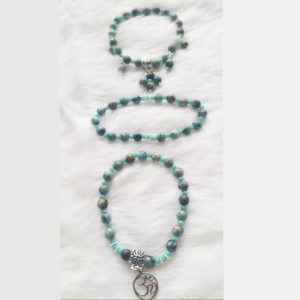 Creating a Mala Bracelet
Do you know what Mala is? Simply put, Mala is Sanskrit meaning garland. These beads have traditionally been used in prayer or meditation. Often called prayer beads, anyone can wear these beautiful bracelets. You do not have to be religious or spiritual to enjoy the benefits of these pieces of jewelry. Some feel they calm your mind, body and spirit. We will explain the customary design of working in sets of 18 beads for your bracelet.
Fri 12pm & 12 pm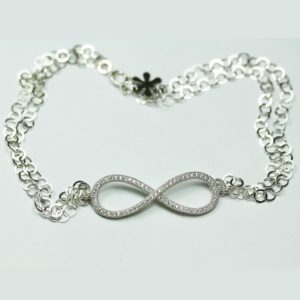 The Beauty of Sterling Silver

In this demonstration you will learn about sterling silver, sometimes stamped .925, which is an alloy of at least 92.5% silver, and (usually) copper. It is a soft, easy to work with metal, which can be antiqued to a dark black or polished to a bright shine.  For the beginner metalsmith it is important to understand the nuances of sterling silver, and learn the difference between a precious metal and
Fri 2pm
Nortel Manufacturing presents…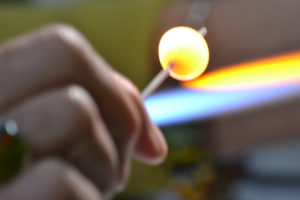 Lightup with Lampwork!
In the 14th century oil lamps were the only heat source available to artisans in Murano, Italy to create molten glass… yet they still managed to produce intricate glasswork. In modern times we turn up the heat as skilled artisans wield torches to wind glass around a steel mandrel. Don't miss on-going demos where exquisite works of art are created right before your eyes. Nortel Manufacturing Limited – Booth  www.NortelMfg.com
---
Crafting & Home Décor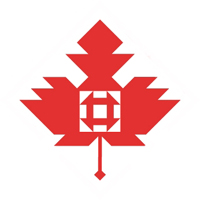 presents…
Marquetry: Quilting in Wood
Come see a new twist on quilting… quilting in wood! Marquetry uses the beauty and variety of natural woods to create patterns, designs and pictures, traditionally used to enhance furniture. Today it has expanded to pictures, jewellery boxes, trays and many other objects. Meet the artists as they demonstrate the step by step process on how to build a basic image. These same techniques can be applied to building an image that could have well over a hundred pieces and could easily rival a photograph. This creative hobby is relatively inexpensive, using tools such as a knife, cutting mat, ruler and fretsaw. Plus, it needs very little work space and minimal woodworking skills to accomplish incredible things. Our goal is to keep this creative art form alive in Canada, so join us for some Marquetry fun! Marquetry Society of Canada www.MarquetrySociety.ca
---

is rockin' the craft world with Mini Workshops that cover the whole crafters gamut!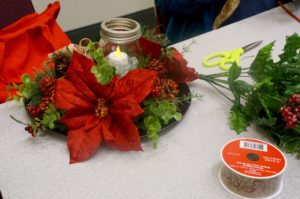 45 Minute Mini Workshops… all happening at the Michaels Activity Centre
Happy Planner – Daily 9:30, 12:30 & 3:30 – Bring Your Planner or purchase on site… lots of give-aways
Holiday Décor: Wreath – Daily 10:30 $5 Kit
Arm Knitting Scarf – Daily 11:30 & 4:30  Thurs & Fri
Holiday Art Cards – Daily 1:30
Holiday Décor: Centrepiece – Daily 2:30 $5 Kit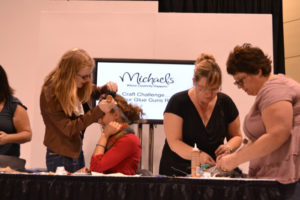 Michaels Creativ Craft Challenge
Three years running and the success continues … so get your glue guns ready! On your mark… get set… draw!
Are you a DIY Diva? Have what it takes to make something out of anything? Show us your stuff as Michaels Canada provides each contestant with a box of goodies to inspire creativity. Judges collaborate to choose a daily winner! Gift cards for each contestant, a BIG gift card for the winner and audience giveaways too! Contestants register for 'FREE' at the Michaels booth. Come join in the fun!  www.Michaels.com
45 Minute Challenge – Daily 12:30 (Fashion Runway)
---

presents…
Creativity in the Making! meet maker… Andrea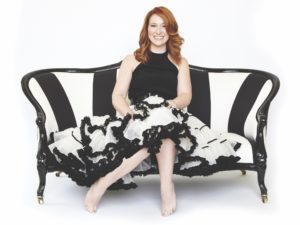 A Restyling Makeover
Join Andrea Ford from Toronto's RE:Style Studio as she talks about the makeover effect, restyling furniture and doing it yourself. She'll uncover some of the social and psychological effects of DIY and crafting as well as the movement towards upcycling, media's love of a good makeover and the best way to learn a new hobby or craft. www.RestyleStudioToronto.com
45 Minutes – Thurs 3:30 . Fri & Sat 10:30 (Fashion Runway)
---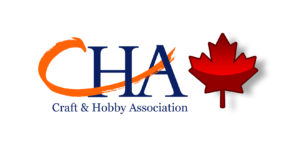 presents…
Crafter's Leaderboard
Crafting leadership and the creative industry come together to forge inspiration through the Craft and Hobby Association. With members spanning across the globe… in-the-know sponsors and talented industry experts converge to share secrets for making the latest and greatest craft projects! Whether you need inspiration from artists like Roberta Birnbaum or guidance with the latest revolutionary products from Environmental Technology, Inc, we're here to show you how! Join in the fun and take part in ongoing demos and make 'n takes and spontaneous competitions with lots of prizes. Find out how you can benefit from joining this international organization. The crafty fun never stops!
---
Fashion Sewing
Project Creativ Catwalk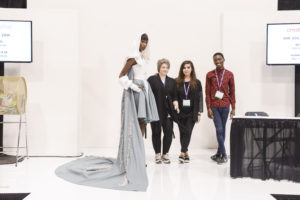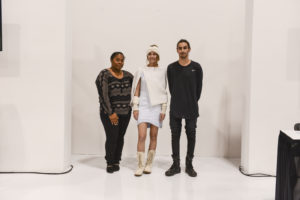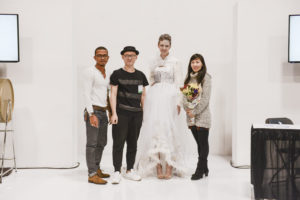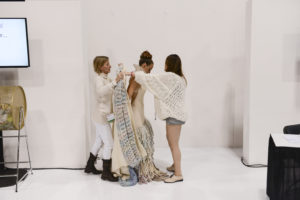 the 2015 Winner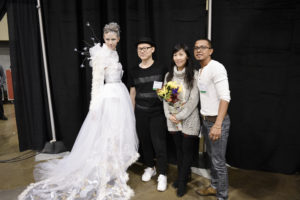 Congratulations: Jinkyung Kim, Shaoqing, Guo and Roell Gomes!
2015 challenge 'White' is the new Black! In colour psychology white is the colour of new beginnings and uncharted territory. It is the blank canvas waiting to be painted upon, the crisp white page that faces the aspiring author. White is totally reflective, casting back to the creator, the brilliance of the creation. White awakens openness, growth and creativity. You can't hide behind it as it amplifies everything in its way.
In keeping with the festival theme of a 'Winter Wonderland', we challenge you to create an ensemble that is… as unique as each snowflake, as exhilarating as a cold winter wind, as brilliant as an icicle glittering like a diamond in winter sunlight, as vivid as the blue of the frozen pond and as vibrant as the pink glow of the December sun!
Let these reflections of white inspire you to create exciting, sparkling design!
See this year's design competition in full swing as work is performed in show floor studios equipped by Baby Lock Canada, Bernina of Canada, Brother International Ltd., Janome Canada Ltd. & Rowenta.
Design Students will once again compete for the lions share in thousands of dollars worth of prizes!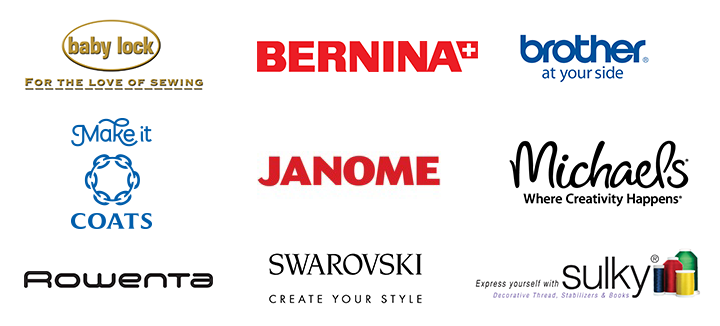 Join us on the Fashion Runway for the official Kick-off Thurs at 10:30
Designs strut the Runway, Sat at 3:30 and the winner is announced!
---

presents… Creativity in the Making!
meet maker… Sherri
Sherri Sylvester learned to love sewing at a very young age, and when her oldest was born, this love got a bit out of control in a good way! She has been writing tutorials and blogging at Thread Riding Hood since 2012. www.ThreadRidinghood.com/wordpress
Be Brave & Sew II: A Trunk Show
Sherri's on a mission to show the world that sewing can be simple, just take it one seam at a time! In almost 4 years of blogging, and now as a Janome Artisan, Sherri has developed and shared over 100 free tutorials and patterns. Take a journey thorough recent projects and old favorites while you gather sewing tips, tricks and great resources along the way. Don't miss random giveaways during this presentation! Plus, access to exclusive discounts!
45 Minute Presentation – Thurs & Fri 2:30 . Sat 1:30 (Fashion Runway)
---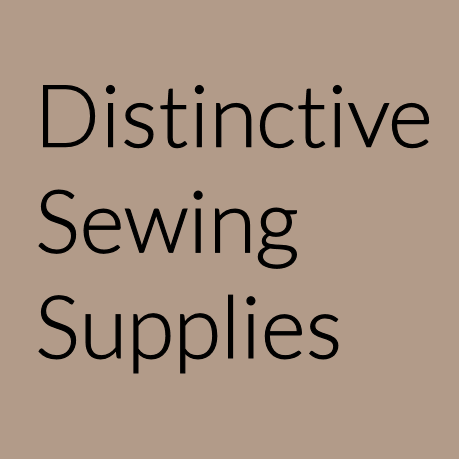 presents…
Catherine Goetz is owner of Distinctive Sewing Supplies, the goal of which is to help customers create winning garments from fashion fabrics and independent designer patterns. In 2007 she became a certified Islander Sewing Systems® Instructor and has since been helping others learn to sew accurately and quickly with professional results. www.DistinctiveSewing.com
---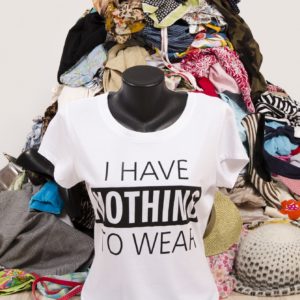 Sew Yourself a Capsule Wardrobe: Trunk Show
Description: Do you have a closet full of clothes yet often feel that you have 'nothing to wear'? Catherine Goetz shows how to build a versatile wardrobe with a few timeless basics and then add those signature pieces that reflect your creativity. Goodbye clutter… Hello style!
45 Minute Trunk Show – Daily 11:30 (Fashion Runway)
---
Lorna Rae is a custom clothier, owner of Blue Heron Stitchery and award-winning wearables artist. Expect the unexpected from this certified Islander Sewing Systems® instructor with a Textile Art Certificate from St. Lawrence College.  www.DistinctiveSewing.com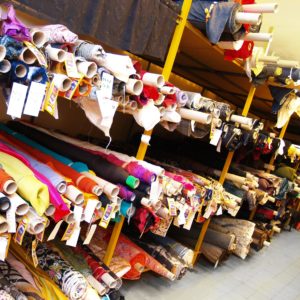 Fashion Fabric Know-How
Choosing the correct fabric for your project is a very important step in ensuring a positive sewing experience. In this seminar Lorna will take you through the ins and outs of working with today's most popular fabrics including stretch wovens, knits and natural fibres. There will be lots of samples and examples to get you going in the right direction.
45 Minute Seminar – Thurs 3:30 (Sew News Stage)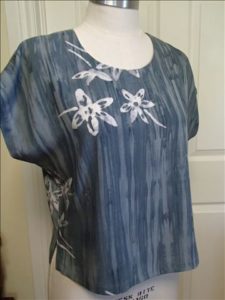 How to Sew Gorgeous Batik Rayon
Hand-dyed batik rayon is a vibrant and easy care fabric that brightens up any wardrobe. It drapes beautifully, skimming over "figure challenges", making it a flattering choice for everyday fashions for work, leisure and special occasions. Learn all about pattern choices, layout, needles, thread, stabilization and sewing techniques.
45 Minute Seminar – Fri 2:30 (Sew News Stage)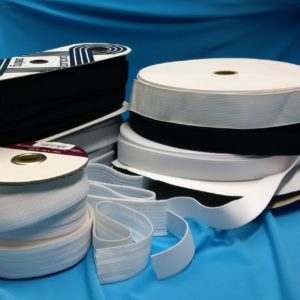 Fantastic Elastic Waistbands
Lorna stretches the possibilities to cover… choosing the right elastic, troubleshooting, elastic waists with casings, sew through elastic, partial elastic bands, no-show elastic waist applications and how to convert regular pant to elastic waist.
45 Minute Seminar – Sat 10:30 (Sew News Stage)
---
Fibre Arts, Knitting & Crochet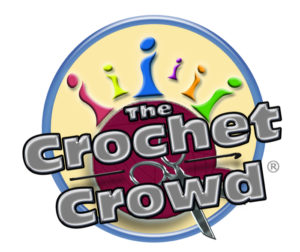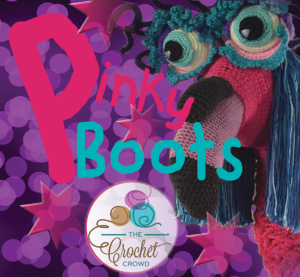 Mikey and Diva Dan's will be wowing you once again! They're bringing in their latest and most fabulous yarn artistry exhibit… a twist and sometimes a shout! Come see what kind of flamboyant display these two come up with. Here's a little clue… their latest idea came from the movie 'Kinky Boots'. You might have guessed it and yes Pinky Boots is coming to Creativ!
A little yarn imagination, and you never know what gets whipped up by these two… Mikey and Diva Dan would say, 'Hand me glitter, yarn and a hot glue gun and we can make the world a pretty place!" www.TheCrochetCrowd.com
---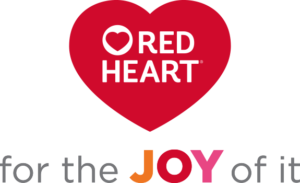 presents…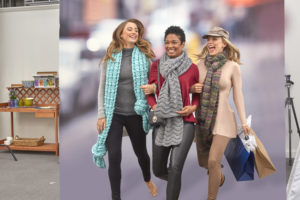 Yarn Tasting
A delectable selection to tempt your palette.  This popular hot spot for knitters and crocheters is back! Take a break from shopping and sample new yummy yarns from Red Heart. Be sure to visit www.RedHeart.com for 2500+ free pattern leaflets that will be sure to inspire! Red Heart – Booth
---

presents…
Rae Brenne opened Stix and Stones in North Bay, ON 6 years ago, accomplishing her goal to sell only high quality natural fibre yarns and motivate clients to create through knitting.  www.StixandStonesNB.BlogSpot.com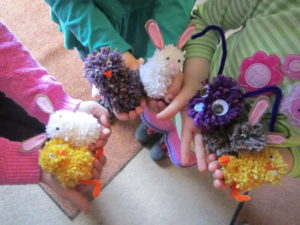 Get Your Pom Pom On!
Pom Poms are fun, fuzzy creations, take only Minutes to make and are a great way to use up your yarn stash. Whether you want to make home decor projects pop or add some funky fun to knitwear…. Rae is here to get your yarn on with a little Pom Pom!
45 Minute Mini Workshop – Daily 12:30 (Interactive Studio)
---

presents…
Flo Flory has been teaching Bead Knitting for more than 13 years and was thrilled to be the 2012 invited instructor at the Northwest Fiber Guild in Whitehorse, Yukon. Flo has designed a must see collection of magnificent beaded bags that are the envy of any belle of the ball.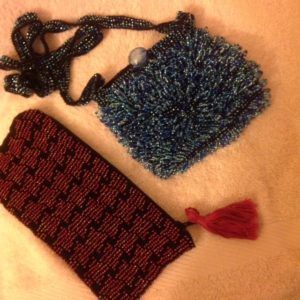 Bead Knitting: Fibre Bling
Adding beads to your knitting projects can give that extra missing element of bling. With a little designer know how, discover how to transform a simple bag into one with swag. Flo celebrates bead knitting by sharing insider tips and comes loaded with inspiration as she always travels with a dazzling assortment of fabulous bags. Her granddaughter doesn't call her "Diva" for nothing!  
45 Minute Demo –  Sat 12:30 (Discovery Centre)
---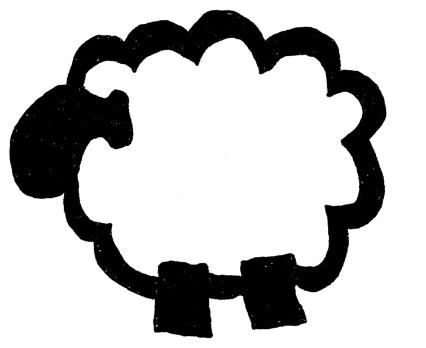 presents…  www.BlackSheepandEwe.com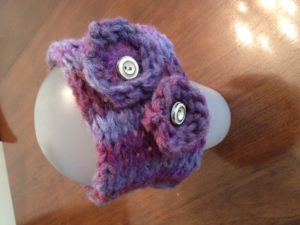 Ewe Can Learn to Knit Too!
This beginner session will have you knitting in no time. Jean Caldwell from Black Sheep & Ewe, comes equipped with knitting needles and enough yarn to get you to get you hooked into a knitting adventure. She'll cover casting on and casting off plus basic stitches as you get started in a headband. Knitting is a wonderfully portable hobby and with all the exciting yarns out there, you'll want to take yours everywhere! Bring: 10mm needles to take you project home.
45 Minute Mini Workshop – Thurs & Fri 4:30 . Sat 9:30 (Discovery Centre)
---
Needle Arts

presents…
Celebrating Stitching
Come celebrate embroidery with the EAC as talented members display their work and share inspiration. Come stitch to your heart's content with daily make 'n takes.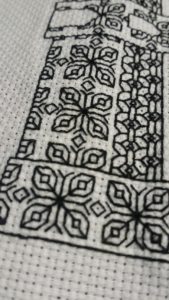 Blackwork Bookmark: Learn traditional blackwork where the front will look just like the back. Take home a lovely bookmark stitched just by you. Thursday
Monogram Needlebook: Try your hand at stem stitch, chain stitch and a laisy daisy and create a little felt book that will store your needles. Friday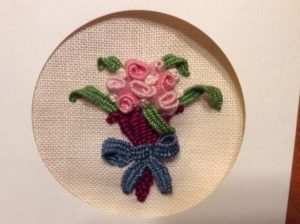 Needleweaving Bouquet: Using cotton thread, pins and your needle, create this bouquet of flowers. By simply changing the colours of thread, this technique will allow you to create many beautiful bouquets. Saturday
Embroiderers' Association of Canada www.EAC.ca
---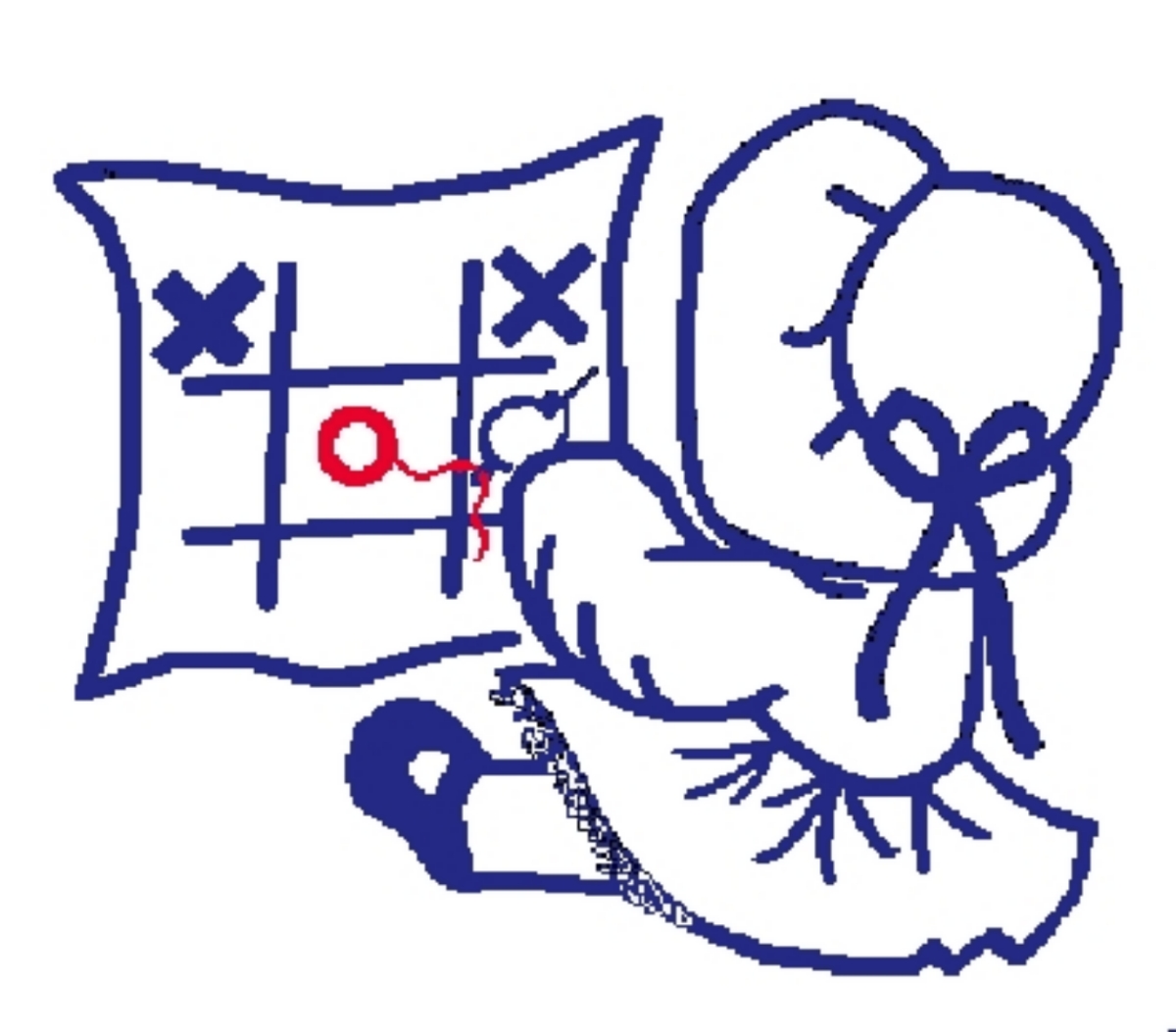 presents…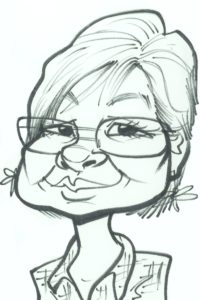 Be Your Own Designer
Needlework designer Jo Gatenby will give you the basics on turning your photo or artwork into a pattern, including an overview of the design program she uses… PatternMaker. Come learn the how-to's and see just how much design software can help you turn your vision into design reality!
45 Minute Presentation – Fri 11:30 (Sew News Stage)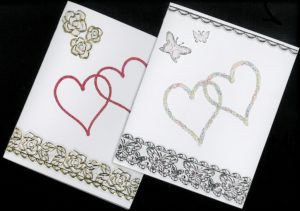 Kreinik & Cards
Sign up to create a personalized card using Kreinik's glittery iron-on ribbons, and find out just how easy they are to use. Choose from a variety of extra trims and embellishments, to finish and personalize your card. We'll even supply an envelope so you can send it to a friend!  This craft requires the use of a heated tool and is not suitable for younger children. X's & Oh's  www.Xs-and-Ohs.com
---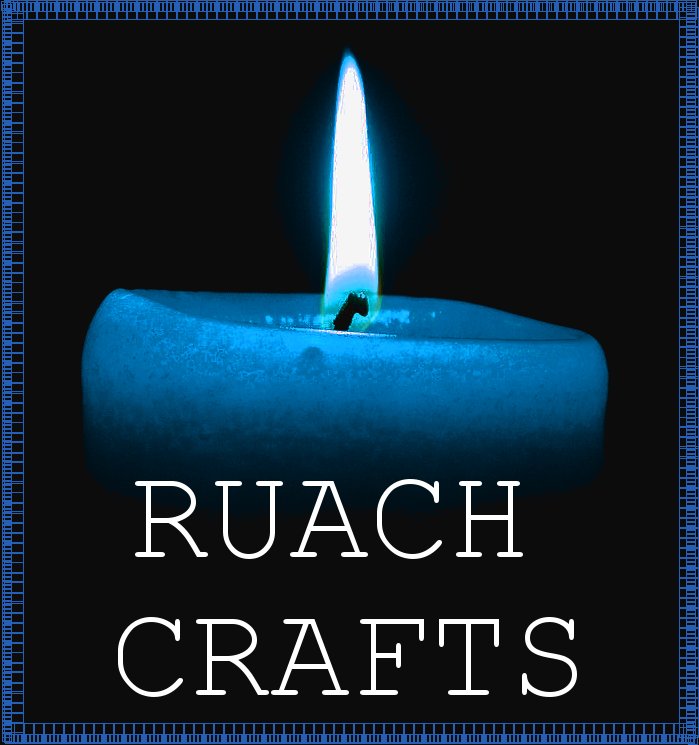 presents…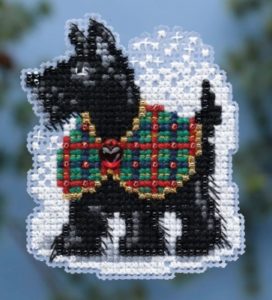 Beading on Cross Stitch (20)
Some knowledge of cross stitch is necessary to complete this gorgeous Mill Hill kit of a Scottie Dog with cross stitch and beading. Kit $9
45 Minute Mini Workshop – Thurs & Fri 10:30 . Sat 11:30 (Discovery Centre)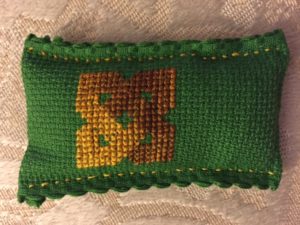 Sachet Away! (20)
Join the Ruach gang to make an heirloom sachet with Celtic knot using variegated floss.  Ruach Crafts  www.RuachCrafts.com
---
Alma Laidlaw is owner of Sew Fancy Inc., a Martha Pullen Heirloom instructor and published Sashiko designer. Teaching and working with fabrics and threads has been her lifetime career. www.SewFancy.com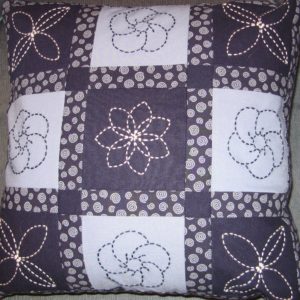 Start Stitching: Sashiko
Learn everything that you need to know to get started stitching in the Sashiko style. Learn about needles, threads, fabric, transfer techniques and of course, 'the stitch'. Lots of samples will be shown to get you inspired, but before warned…  it could be addictive.
45 Minute How to Demo – Thurs & Sat 12:30 (Sew News Stage)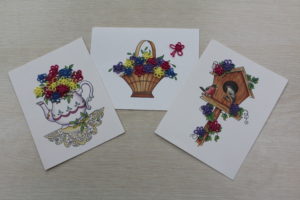 Needle Tatting Basics (25)
If you are frustrated with shuttle tatting, give needle tatting a try! It's quick, easy and fun to learn. Join Alma as she takes you step-by step to make picots and rings as you create a flower.
45 Minute Mini Workshop – Thurs 2:30 & Sat 3:30 (Discovery Centre)
---
Quilting, Surface Design & More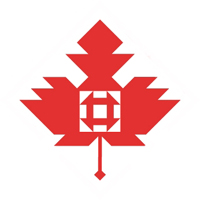 presents… www.CanadianQuilter.com
Jackie White is Director of Social Media for the CQA and a 3D art quilter. She loves pushing the limits of quilting. Her work has been published in several books and magazines and her quilts have been juried into shows all over North America.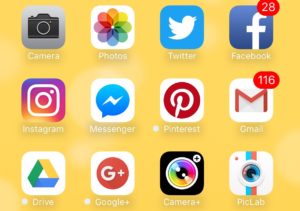 Things I Learned on the Internet
Learn the ins and outs of different social media platforms how to use each one of them effectively with your craft! Whether it be quilting, sewing, knitting, or beading… this session is for you! Find out where you can get inspiration and ideas, where to look for free tutorials, or how to find classes and patterns. Discover how to connect with other like-minded individuals and find out how easy it is with just the touch of your device.
45 Minute Presentation – Thurs 11:30 (Sew News Stage)
Lauren MacDonald is Northern Ontario's Regional Representative and has been crafting from a young age to include everything from macramé and bobbin lace to garment sewing and quilting. All her current quilting is designed on Electric Quilt 7… because she feels a computer can help her draw her dreams.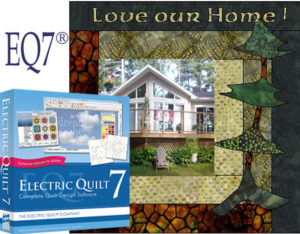 Electric Quilt 7
Many quilters have heard of this software for designing quilts, but may not know how photographs may be incorporated as well as text to make unforgettable photo frames, wall hangings, memory quilts and gifts.  See how to use the impressive photo manipulation techniques built into EQ7® that can be applied to paper or fabric!  Examples will be shown and there will be a handout. Optional Bring: Laptop with EQ7 loaded and activated to run off battery.
45 Minute PP Presentation – Fri 12:30 (Sew News Stage)
Leslie Whitby is an ardent environmentalist and quilter and the current CQA President. She loves to push the boundaries with colour and is passionate about colours in quilts. Her quilts are in private collections across Canada.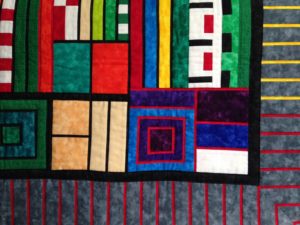 Develop Your Own Approach to Colour
Leslie takes the fear out of selecting colours for your quilts with a few basic tips. Achieve the effects you want in your quilts with some non traditional hints on the relationships of colour. Whether you are a traditional quilter, modern quilter or cutting-edge art quilter, you'll improve your colour skills.  Learn to play with colour and develop your own approach to colour choices for your quilts. If you wish, feel free to bring a sample of a fabric whose colour you find challenging.
Bring: Box of 24 crayons, unlined notebook, fabrics that you find challenging (up to 10" square).
45 Minute Interactive Demo – Thurs 9:30 (Discovery Centre)
Bonnie Rankin is CQA's Vice President and was raised in Ottawa in a family with generations of award winning quilters! Following in the family tradition, in her late twenties she learned to traditional piece and then became a lover of appliqué. She now lives in Kelowna and has turned her talents to wool appliqué and felting.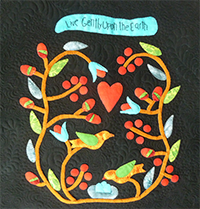 Learn to Love Appliqué Again Using Wool
Have you struggled with appliqué and sworn you will never do it again? Fall in love with appliqué all over again as you check out appliqué with wool. It works differently than cotton, it's easy and adds a warm texture and depth. No ¼" to turn under, no glue-stick and your stitches can show on top! Loads of samples will entice you to try this old technique that's new again.
45 Minute Demonstration – Fri 3:30 (Sew News Stage)  
---
Maggie Vanderweit is an award-winning quilter and fibre artist behind the Fergus Studio Stone Threads Fibre Art. Best known for her hand-painted fabrics, Maggie shares design secrets with you. www.StoneThreads.ca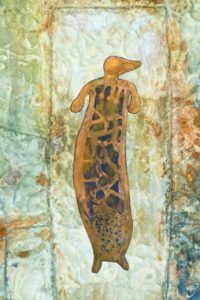 Stamp Your way to Artisan Fabric
Stamps can be used on fabric and paper with inks, paints, gesso and many other media. See how Maggie has mastered the stamp by creating her own using many different materials then transferring the designs to fabric in fabulous art quilts and collages.
45 Minute How to Demo Thurs 3:30 (Discovery Centre)
---

presents… www.MeerKatShweshwe.com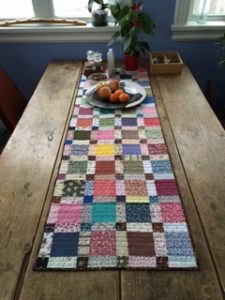 Scrappy Disappearing Nine-Patch
Join Céleste Compion for a technique rich session and learn about selection and placement of squares as determined by colour value, piecing a nine patch block, cutting the assembled nine patch with a rotary cutter and resetting the pieces to create a new design.
45 Minute Mini Workshop Thurs 12:30 . Fri 11:30 (Discovery Centre)
---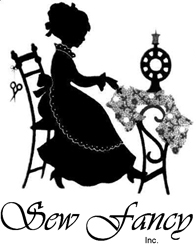 presents…  www.SewFancy.com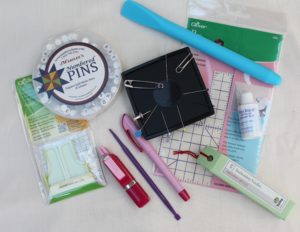 Alma's Tool School
So many tools? Which ones do I choose?  Let Alma help you make wise choices for your particular needs. She will discuss the pros and cons of some of the latest tools as well as look at some of the old time favourites.
45 Minute How to Demo Thurs & Fri 10:30 . Sat 2:30 (Sew News Stage)
---
Valerie Miller is an award-winning quilter who designs and publishes patterns, assembles fabric collections, conducts workshops, produces and markets original as well as custom work.  www.ValerieMillerQuiltedCovers.com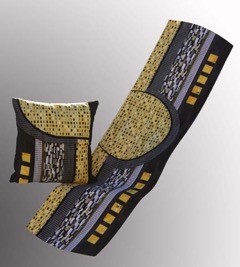 The Nuts and Bolts of Quilting
Using a variety of samples and visual aids Valerie will illustrate a number of techniques and tips to help you achieve the "flat" finish that we all strive for. These will include pressing, sewing, cutting, finishing and designing methods that will carry you through many of your sewing endeavors, even beyond quilting.
 45 Minute How to Demo – Fri 1:30 (Discovery Centre)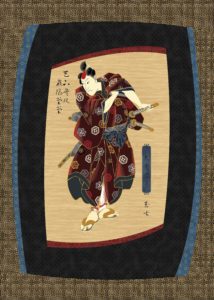 s1 – Making, Using & Sewing Bias Curve Insets Very often it's the small details that make a piece of work special. Learn very simple techniques using bias strips that will translate to your own designs or may be incorporated into others to achieve that individual look.
45 Minute Seminar – Sat 1:30 (Sew News Stage)
---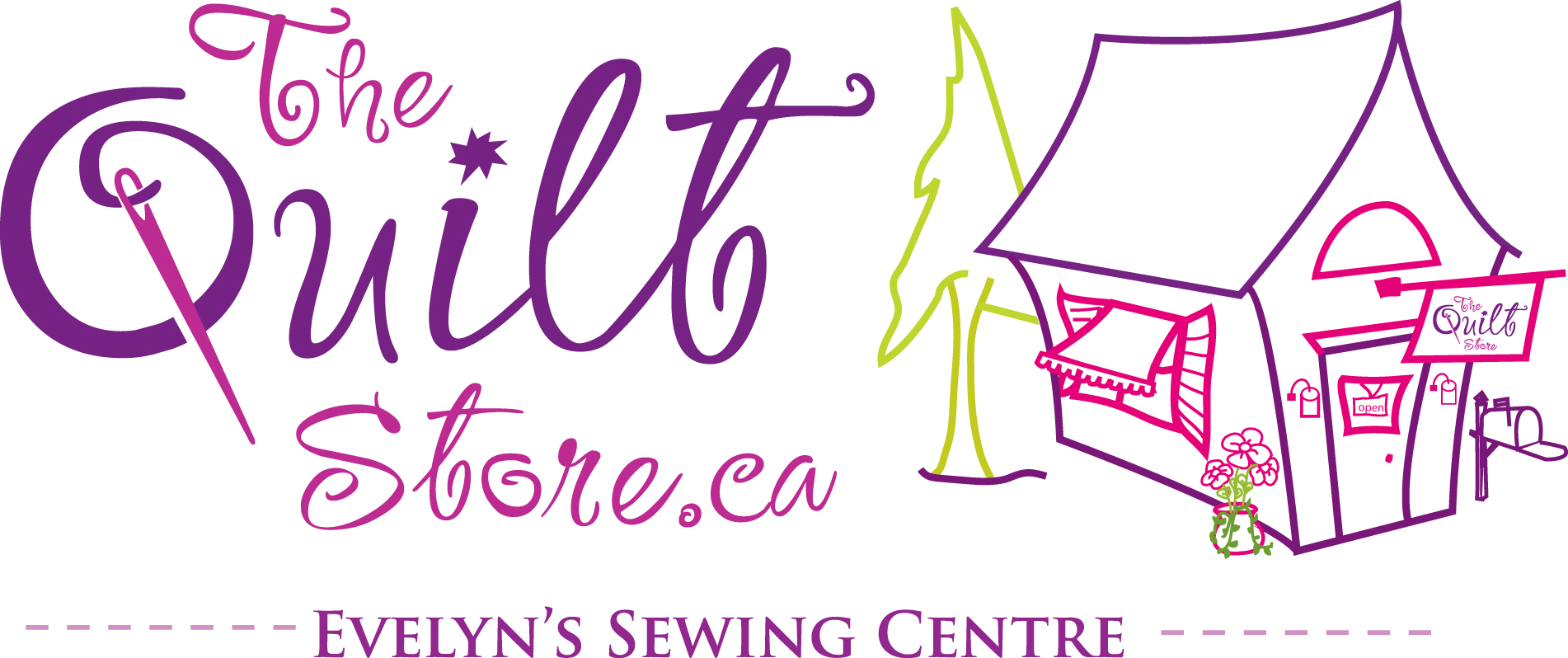 presents… www.TheQuiltStore.ca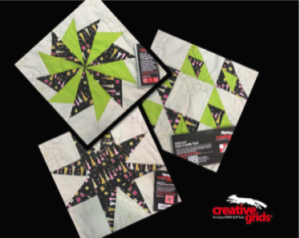 Get Creative with Creative Grids
Find out what makes Creative Grids ruler stand out from all the other rulers.  Drop by The Quilt Store booth #200 to see demonstrations on how to make fast and fabulous blocks using Creative Grids most popular rulers, including the Cat's Cradle, Strippy Stars and the Starburst. The Quilt Store
---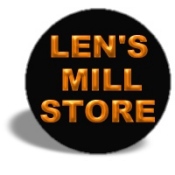 presents… www.LensMill.com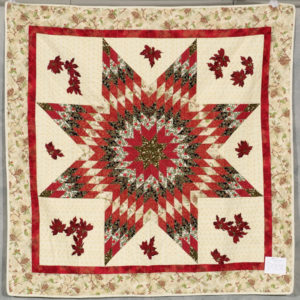 Mennonite Quilts: Fabric Magic
We are honoured to feature this ever evolving exhibit. Each year new quilts are acquired from the New Hamburg Mennonite Relief Sale Auction by Len's Mill Store who share with us, a glimpse into the beauty of these fabric treasures. Every Mennonite quilt is a unique work of art, hand quilted with superior craftsmanship. Visit this stunning assembly and keep your eyes out for more beautiful quilts scattered about the show floor! Len's Mill Store Mennonite Quilt Exhibit
---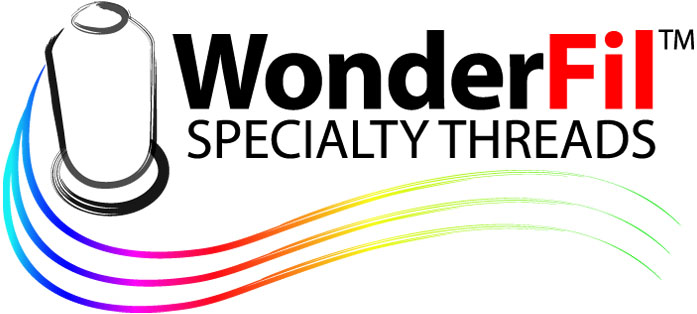 presents…  www.WonderFil.net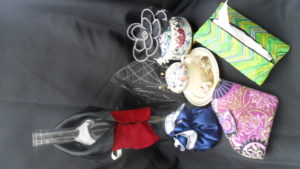 Quick Gifts from Your Scrap Stash
Join Cindy Rowell as she shares tips and tricks for creating unique gifts from scraps of fabric and other bitty things. Filled with creative ways to utilize your mountain of scraps in more ways than just quilting, this session will help reduce your scrap pile! If you want some quick gift ideas, grab your seat and join Cindy for fast and easy projects, perfect for gifting.
45 Minute Presentation – Thurs & Fri 1:30 . Sat 11:30 (Sew News Stage)
PS… if you don't have any scraps, this presentation is not for you!
---
Scrapbooking & Paper Arts

Interactive Studio…
"Free" Cutting Edge Make 'n Takes are in the Spotlight
Daily 9:30, 11:30, 1:30 & 4:30 Thurs & Fri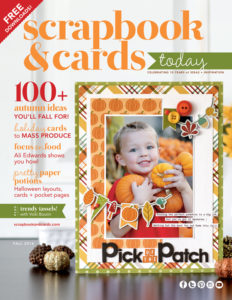 Scrapbook & Cards Today is rolling out the red carpet with an encore of endless paper possibilities. Meet magazine, publisher, Catherine Tachdjian, the founder of this creative embellishment presentation! Her stars are performing all that's new and exciting in the world of paper crafting and journaling and featuring fresh ideas, cutting edge tools and chic industry trends. Don't miss out on all the hands-on activities that are center stage in the Interactive Studio. They're all worth an standing ovation! Plus, learn about the exciting SCT Crop & Create events. www.ScrapbookandCards.com
---

presents…
Rose-Marie Kerr is an artist, designer and owner of Frog's Whiskers Ink, central Ontario's leading art rubber stamp store. For more than 25 years, her natural talent as an accomplished artist has allowed her to combine a vast knowledge of lines and colour and how to make them work together. This has led to images and articles appearing in 'Canadian Scrapbooker', 'Rubber Stamp Madness' and 'Scrap & Stamp' magazines. www.FrogsWhiskersInk.com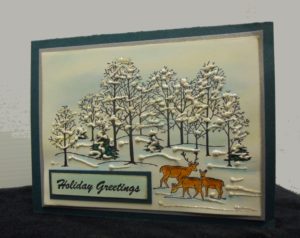 Holiday Greetings! (25)
Colouring pencils and chalk together with glitter and snow… what could be more fun? Learn Embossing and other embellishment tricks as you create this fabulous layered card. It will be a lovely addition to your collection or bring a smile to all that receive it!
45 Minute Mini Workshop – Daily 10:30 (Interactive Studio)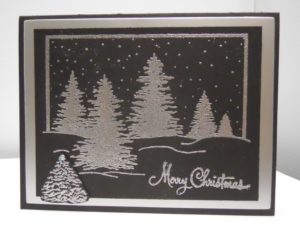 Holiday Elegance Card
This striking black and silver embossed card is a quick and easy solution when you need to send out a lot of cards, but still want the impact. If you have never embossed before… come, learn how it's done. If you're an experienced stamper… it's a fast and easy treat. Frogs Whiskers Ink. www.FrogsWhiskersInk.com
---

presents…
Gail Steeves is a Creative Memories Independent Advisor, paper crafting addict and avid photographer. She started scrapbooking in 1997 and was hooked by very first layout. Her scrapbooking style has evolved and her design style could likely be called eclectic. In addition to traditional and digital scrapbooking, Gail also enjoys stamping, watercolour design, and making cards and mini albums. www.CreativeMemories.ca/user/GailSteeves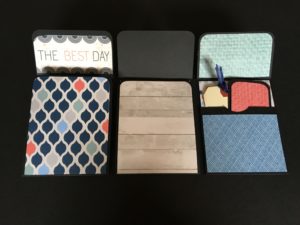 One Sheet Wonder Mini Album (25) All Levels
This fun, interactive mini album uses only one sheet of 12 x 12 card stock as its base and once you learn the basics, this "wonder" can be easily recreated at home. We'll use some of the great Creative Memories tools and paper packs to decorate this versatile album that's perfect for a few pictures of a weekend getaway or party! Extra tags can easily be added to the project if you have lots of pictures to share! Kit $5
Interactive Studio – Daily 2:30 (Interactive Studio)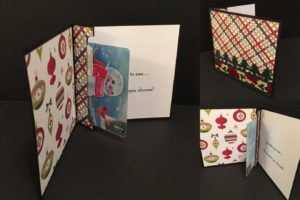 Creative Border Patrol
Come try out the CM Border Maker system and any of the cartridges, make a 12 inch border or a gift card holder with a border design of your choice. Creative Memories  www.CreativeMemories.ca/user/GailSteeves
---
Susan Stortini is a multi media artist, art educator and facilitator, and certified Zentangle® instructor who learned the art of Zentangle® and its philosophical importance from the founders themselves. Susan believes anything is possible one stroke at a time!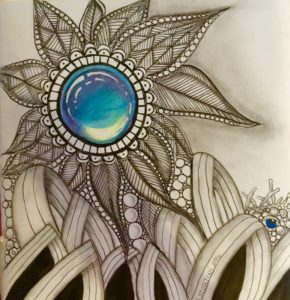 Do the Zentangle!
Join Zentangler extraordinaire, as Susuan takes you step-by-step through this relaxing art form that can enhance your art journaling, scrapbooking, beading and textile art projects. It's easy, it's fun and the results are fabulous! Susan Storini: Zentangle www.SusanStortini.com
---

presents…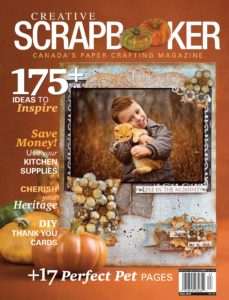 Rock, Paper, Scissors!
Drop by our interactive booth throughout the show and see how mixed media artist, Karen Ellis "rocks" paper every time with technique rich make 'n takes. Creative Scrapbooker Magazine www.CreativeScrapbooker.ca
---
Feel Good Activities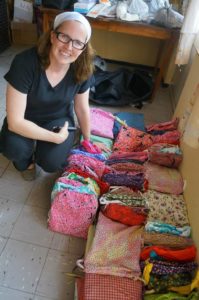 Making Days for Girls Matter!
For many girls, not having sanitary supplies means days without school or days of isolation? Girls use leaves, mattress stuffing, newspaper, corn husks, rocks, anything they can find… but still miss up to 2 months of education and other opportunities each year. Every girl… everywhere, deserves education, safety, and dignity. Join us and help make social change for women all over the world. Intermediate sewers welcome to sit 'n sew sanitary kits. Sewing Machines sponsored by www.Janome.ca
---
It's a Panty Raid!
And, for those who are not sewers… there's lots of ways in which you can help make each day matter! Bring new, unused panties for girls and size small and you've done your part to complete a kit! Days for Girls www.DaysforGirls.org
---
Calling all Craftpreneurs!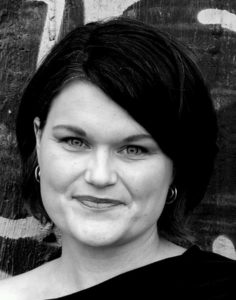 Alyssa Light is the Profitable Innovator and has a special passion for businesses that involve creative arts. She developed an addiction to fabric after taking sewing lessons in 3rd grade. At 11 years of age the entrepreneurial bug bit and she went on to win a government award to start a business at 17. At 19 she attended Goldsmithing school and went on to make the 20th anniversary gifts for Blue Rodeo at 21. She has exhibited jewellery in 12 galleries in Ontario and British Columbia. In 2014 Alyssa created a catalogue for a jewellery manufacturer that saw a 400% increase in client interest and this year Alyssa worked with Maggie Vanderweit to bring her new book, Stone Threads, into the world. www.theProfitableInnovator.com
---
Creating for fun… Crafting for Profit Crafting!
Ever wonder what it would be like to turn your passion into a business. Want to explore the possibility of taking your designs to the next level? Most people have passion and an idea, but are unsure where to start.  If you love creating your craft, imagine how much fun life could be if your passion became your job. If you want to know what it would take for you to make money selling your creations… this Craftpreneur Business Session is for you. Bring your questions and join Alyssa for a session that might just light a fire that starts your own small business!
45 Minute Craftpreneur Session – Thurs & Fri 1:30 (Fashion Runway)