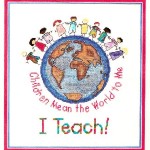 MarNic Designs, original cross-stitch designs, joins us at Creativ Festival this coming fall. They founded their business in 1995 and you can find them in Waterloo Ontario.
I strongly encourage you to put your imagination to work. See their Evolution of Design Webpage. This webpage shows in detail how her simple sketch evolved into a gorgeous picture called "Memories of Tuscany". I found myself staring at it for several minutes, cross comparing her sketches to the final piece. I was inspired and maybe you will be as well.
Looking further into their website, check out custom stitching. She transformed a painting of a house into a cross stitch masterpiece.
MarNic Designs is a Needlework Designer. She will have many products related to cross stitching. Find them in Booth# 601 at Creativ Festival.