Maria Calautti is founder of the European Pattern Making program at Georgian College and established the Canadian division of Le Grand Chic Italia School of Fashion, the only school authorized to administer an Italian fashion arts exam right here in Canada. www.cynchitpants.com
Demystify Marfy Italian Couture: Pants – Advanced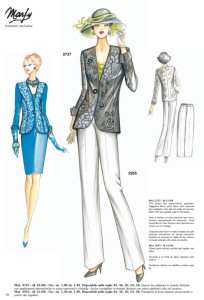 This expanded class will teach you how to create an Italian couture garment for a fraction of the cost! Find out how to read the guidelines on the Marfy pattern pieces as you cut and fit these gorgeous pants #2955. A one hour tutorial that compares measurements to the pattern and explains basic procedures will start off a morning of cutting and marking. Sew and finish your pants in the afternoon. These classic pants will be finished with a front invisible zipper and waistband. It's about gaining confidence to try more intricate designs you will wear proudly. Supply List
7 Hour Workshop
Working with Lace by Hand – Intermediate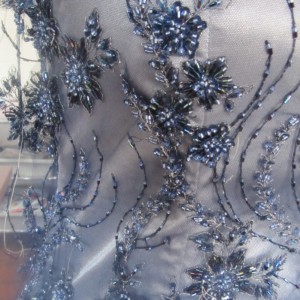 Lace is the most forgiving fabric to work with, yet many are intimidated by it. Learn how to add darts for shaping the lace as well as adding 'invisible' seams by hand stitching together the lace using the flowers or design to camouflage the work. This method creates exquisite work as seen only in the highest quality and exclusive designer garments. You will take home storyboard samples for future reference and gain the confidence to produce your own lace garments. See many garment samples in class. Kit $25
3 Hour Workshop
Hand Tailoring Techniques – Intermediate
Discover the secret tailors don't want you to know… how to properly install a floating canvas and shape the front of a jacket. This is a time honoured tradition in menswear used by European ateliers, design houses and bespoke tailors that maintains the shape and moulds the garment to the wearer. The end result is truly worth the extra effort of pad-stitching by hand the canvas, twill tape and stay to the inside of jacket front. You'll stitch canvas to an actual jacket front and also learn how to catch stitch twill tape to the roll line shaping it properly, add a front stay for added strength and shape to the canvas keeping the sample for future reference. Maria has used this method in ladies wear and will never go back to off the rack jackets! Kit $25
3 Hour Workshop
Welt Pockets & Banded Buttonholes – Intermediate to Advanced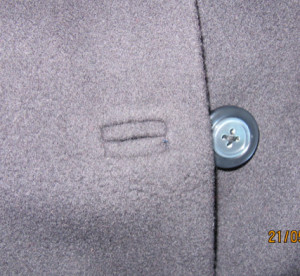 Have you ever had trouble figuring out how to make a welt for a pocket or a banded buttonhole? Get step-by-step instruction in the form of a storyboard to take home as a 3D reference for use in future projects. It's not as difficult as you may think! The difficulty is removed when broken down into separate steps giving you confidence to tackle any garment. You'll create 2 different welt styles as well as a banded buttonhole. Pre-requisite: Pocket installation experience. Kit $20
3 Hour Workshop
Le Grand Fit!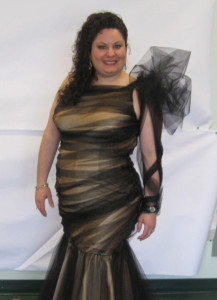 Maria's mantra is 'The clothes must fit the body, not the body fit the clothes'. With extensive background in teaching, alterations and fashion design, Maria has encountered all kinds of fit issues she's had to rectify for students, clients and most importantly… herself! Do you sometimes see lines or gaping and don't know what they mean or how to fix them? Once you learn how to interpret what the garment is telling you, you'll understand how to tackle the issue. Maria has created this well fit garment depicted here… see how there are no visible lines indicating body issues even though the model is a plus size. Join Maria as she shares a few laughs and loads information on what to look for when fitting a garment.
1.5 Hour Seminar
Enjoy this Conference Class sneak peek!
Registration begins at the end of July when our updated website www.csnf.com is released with the class days & times. Class fees are $20 per hour (advance purchase) with kit fees extra.
Creativ Festival is returning to the Metro Toronto Convention Centre but MOVING to the NORTH BUILDING (255 Front St. W.) on new days & times! Thursday, Friday & Saturday, October 15, 16 & 17, 2015 with 5 days of Conference Classes starting Tuesday, October 13th