Nancy Devine is a creative sewist who never runs out of crafty ideas. You can always count on Nancy to come up with projects that not only inspire, but put your stash to good use. She is A Needle Pulling Thread designer and QUILTsocial.com contributor.
Percy the EPP Snowman – Intermediate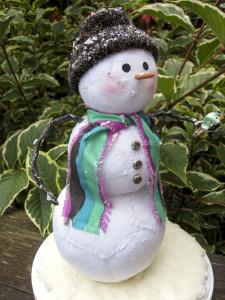 English Paper Piecing (EPP) is an age-old quilting technique designed to bring new purpose to your tiniest scraps. It's portable and fun to match up paper and fabric. Not only can you embellish projects, you can also create 3-D works of whimsy. Join Nancy as she shares EPP fabric fun and frolic… let's sew a snowperson! Minimal Supply List, Optional  Finishing Kit $7 & Kit $3.
3 Hour Workshop – Fri 9:00 to 12:00
Presented by: QUILTsocial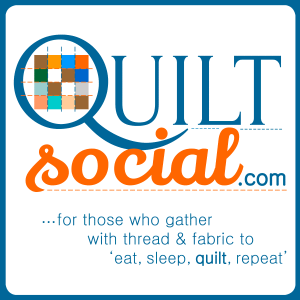 Enjoy this Conference Class sneak peek!
Check out our website www.csnf.com for the class days & times and to register. Class fees are $20 per hour (advance purchase) with kit fees extra.
Creativ Festival is returning to the Metro Toronto Convention Centre but MOVING to the NORTH BUILDING (255 Front St. W.) on new days & times! Thursday, Friday & Saturday, October 15, 16 & 17, 2015 with 5 days of Conference Classes starting Tuesday, October 13th