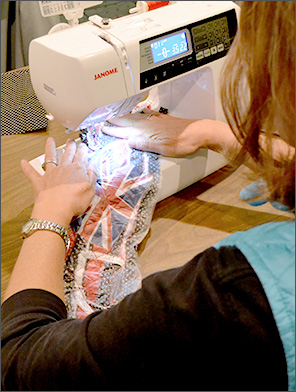 2017 INFO COMING SOON!
Talented guest instructors with sensational workshops are converging at Creativ and we're especially thrilled to present this year's roster and exciting topics! Whether you're looking to get up-close-and-personal hands-on instruction or pick up tips and ideas at amazing seminars… this is your stop! This inspiring journey is perfect for getting started, improving your skills or simply continuing along your creative path!
Register for classes:
Online Click Here to Register
Phone 1.855.723.1156 or 647.344.3122
Fax 855.361.2526
Mail Creativ Festival, 19 Marble Arch Cres. Toronto, ON M1R 1W8
Supply List:
Some classes require supplies. Click here to download the supply list.
Class Codes:
Indicate Fees for Individual Classes & Hour Count
c = hands-on workshop, s = seminar


Our exclusive supplier of classroom sewing machines


Classroom pressing equipment
---
Classes