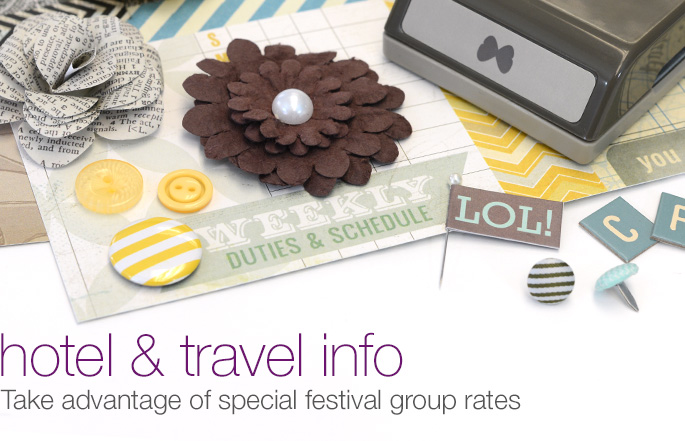 host hotels
Mention 'Creativ Festival 2016' for these special rates or book online
Hilton Toronto Airport Hotel & Suites
5875 Airport Road
Mississauga, ON L4V 1N1
Rates from $154/night
Includes parking, internet and hot buffet breakfast
Free 24/7 Airport Shuttle
905-677-9900
Click here to book online
Marriott Residence Inn Toronto Airport
17 Reading Court
Toronto, ON M9W 7K7
Rates from $132/night
Includes parking, internet and hot buffet breakfast
$5 24/7 Airport Shuttle
416-798-2900 or 1-888-798-2977
One Bedroom Two Bedroom
---
tour bus information
McCoy Bus Service, Oct 28, from Kingston, Napanee, Belleville and Trenton, ON
Hammond Transportation, Oct 28, from Bracebridge, ON.
Koning Day Tours, Oct 29, from Rochester, NY.
Take A Break Travel, Oct 28, from London, ON.
Lakeshore Tours & Travel, Oct 29, from Cobourg, Port Hope, Bowmanville and Oshawa, ON.
---
map & directions
NEW VENUE! INTERNATIONAL CENTRE, ENTRANCE 5
6900 Airport Road, Mississauga, ON L4V 1E8
Directions to the Venue
---
official airlines

with Star Alliance partners.
Event #NATV24W1
www.AirCanada.com
Westjet Code 1DXKNGF
www.westjet.com