This Spring Ron Collins will join us with a trunk show and all new seminars!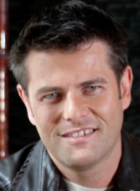 RON COLLINS TRUNK SHOW

Come and see what Ron has been up to!!   Vogue Patterns just released the start of his pattern collection as of last month – the first for a Canadian male Designer.  He will have a wide range of shirts, jackets, outerwear, vests and pants.  You will not only be inspired, but will learn a trick or two from one of Canada's most recognized designer in the sewing industry.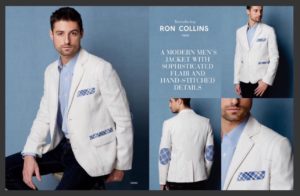 Fri 10:30 – 11:30 | FASHION ARTS STAGE
---
ULTIMATE TECHNIQUES FOR SHIRTS AND BLOUSES 
Ron is known for his "one of a kind" shirts.  Come and do the latest construction techniques not found in pattern instructions that can be used for men and women's garments.   Learn how to do ready to wear tricks on reducing bulky collar points, clean edge facings, preventing bias cut yokes, cuffs and pocket flaps from stretching out, concealed seams in double yolks.  See cool seam finishes and professional results working with fusible interfacings and other stylish details.  Come and get inspirited. Registration fee: $10
Fri 11:30 – 12:30 | ROOM 103
---
BODICE ALTERATIONS AND CHOOSING THE CORRECT SIZE FOR THE RIGHT FIT
In this hands on workshop you will learn how to identify the fitting problems and how to solve them.  Ron will show how to correct fitting problems regarding sloping and square shoulders, large bust, high and low bust, removal of a bust dart, round upper back, sway back and large upper arm.  Every student will have an alterations package to take home with them showing all the alterations that they have done.  Ron will give you the inside answer on what pattern companies run larger and which ones tend to run true to measurements.  He will also explain on how wearing ease you need in all garments from close fitting, fitted, semi fitted, loose fitted and very loose fitted.  Take the guess work out of trying to choose what size garment by finding the "finished garment measurements" and not using the sizes on the back of the pattern envelope.  See the difference in sizing charts in major pattern companies and how to choose the right size for you and how to avoid disappointment in fitting. Registration fee $30. Kit fee: $20.00 and Supply List
Fri 1:30 – 4:30 | ROOM 103
Sat 9:30 – 12:30 | ROOM 103
---
PANT ALTERATIONS AND KNOWING YOUR BODY MEASUREMENTS
Learn how to alter your pant pattern for a perfect fit.  Ron will explain how to do alterations for flat and low seat, full thighs, large waist, knock knees, bowed legs plus protruding derriere, full and high hip.  Do you have a hard time or do not know how to measure yourself to help with pattern alterations?  Part of this workshop we will take 28 body measurements: high bust, low bust, shoulder width, sleeve length, back waist length, pant and skirt length… plus more.  These basic but essential measurements are crucial for a start to fitting your pattern.  You will have an alteration package to go home with all your pant alterations and personal measurement chart. Registration fee $30. Kit fee: $20.00 and Supply List
Sat 1:00 – 4:00 | ROOM 103
*seminars require additional registration fees